Harvie Instruments Ltd.
Proudly Serving Industry Since 1967




> OILFIELD INSTRUMENTATION     > RENTAL EQUIPMENT     > CALIBRATION     > SALES     > SERVICE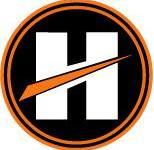 © 2012 Harvie Instruments Ltd. All Rights Reserved


Hours of Operation
Monday thru Friday 8am-5pm
Closed for lunch daily 12-1pm
For after hours service call 403-347-6001

Harvie Instruments Ltd. is proud to have served Industry since 1967. "To remain in business for over 45 years, you have to be doing something right". Harvie's offers a wide range of Sales and Services at a competitive price. We believe in building lasting relationships with all our clients, by fulfilling each client's needs and standing behind our products and workmanship. Please contact out friendly staff and have them satisfy your requirements.

 Thank you for visiting our website

Click here to view our online catalogs